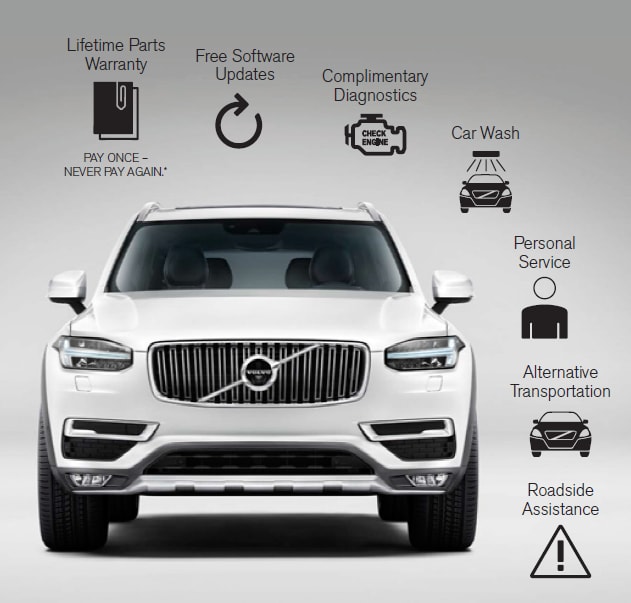 Volvo offers an extensive Lifetime Parts and Labor Warranty*. If a Volvo part needs replacement, you only pay for it once for as long as you own the car (excludes consumable parts due to normal wear and tear).
Also, when a part is replaced under the Volvo replacement part lifetime warranty and it causes the failure of a non-covered part, the non-covered part will also be covered**.
*Excludes consumable parts due to normal wear and tear (some examples include: batteries, belts, filters, fuses, brake pads and rotors, wipers, spark plugs, clutch, floor mats, upholstery, tires, etc). When requesting warranty repairs on replacement parts, the purchaser must present evidence of original purchase and installation (sales ticket or Repair Order showing payment to any authorized Volvo retailer in the United States) during normal business hours. Parts replacement warranty only applies to parts installed by a certified Volvo Dealership. Parts replaced under original vehicle warranty are not covered under this warranty, they must be purchased by the customer to be eligible. Contact us for details.
**Contact us for details and questions.