Meet the new Volvo XC40 - Pre-Order Yours Today!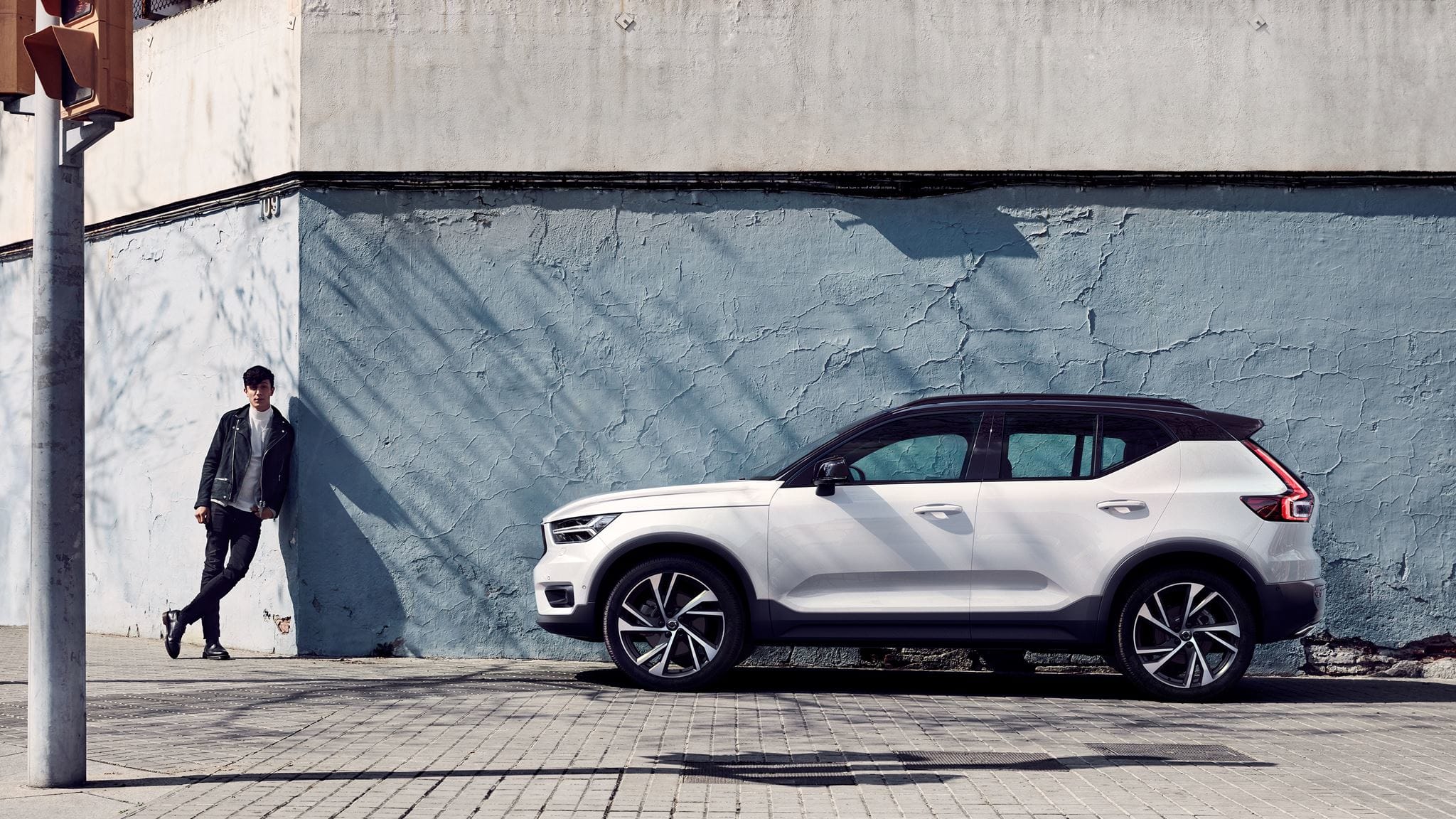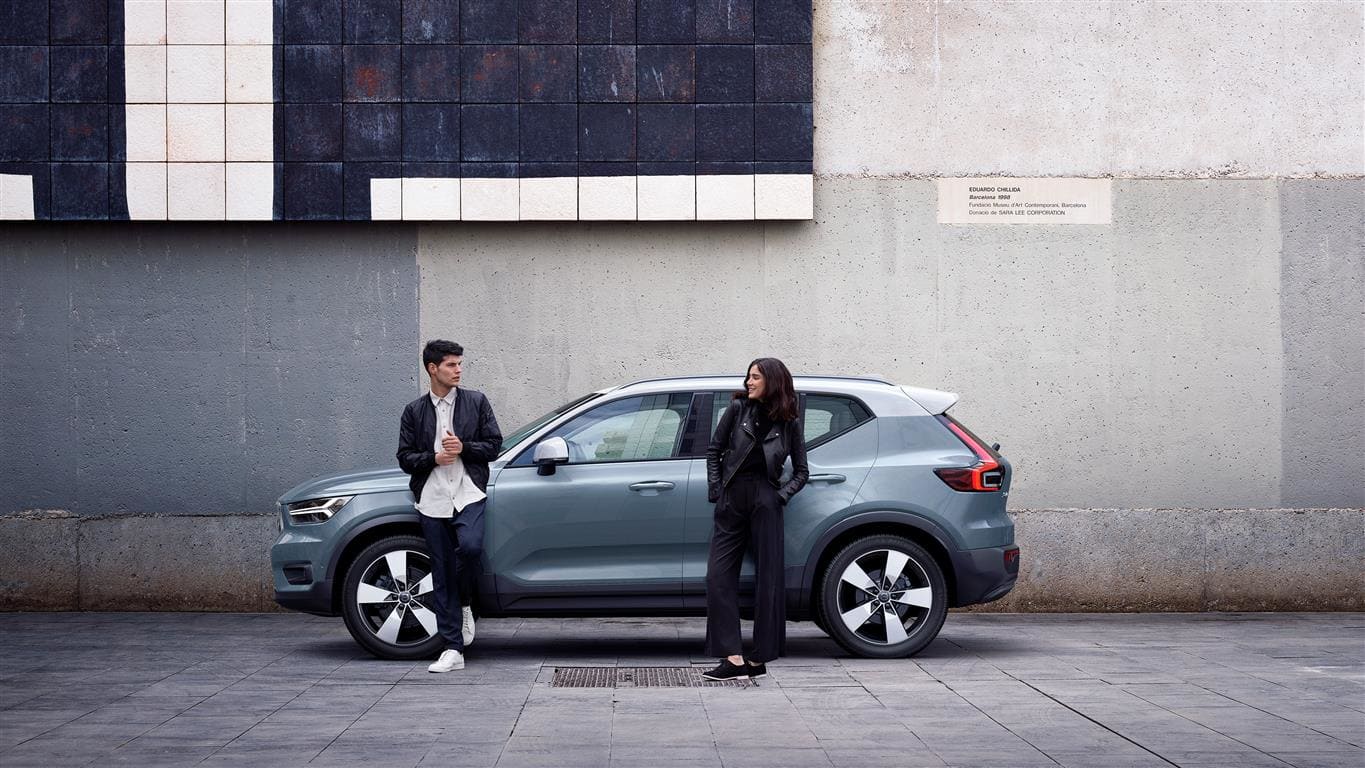 To create our smallest SUV, we looked to architecture, art and culture for inspiration. By thinking differently, we designed a vehicle that's unlike anything you've experienced before. Recently unveiled to the world, the XC40's high-tech interfaces, smart storage solutions and bespoke design options make it completely for you.
The Volvo XC40 is a new type of Volvo, yet it remains true to the way we've always created our cars - designed for you. The Volvo XC40 inspires confidence thanks to a high seating position that gives great visibility. Agile handing and responsive steering mean that you always feel in control. Take control with intelligent all-wheel drive technology that provides extra traction, with minimal increase in fuel consumption or emissions.
 CleanZone allows you to breathe clean air inside your Volvo XC40, no matter what the air quality is outside. This Volvo Cars innovation uses an air filter to reduce the level of dust, pollen and other harmful particles. It automatically closes the car's air intakes and switches to air re-circulation if necessary.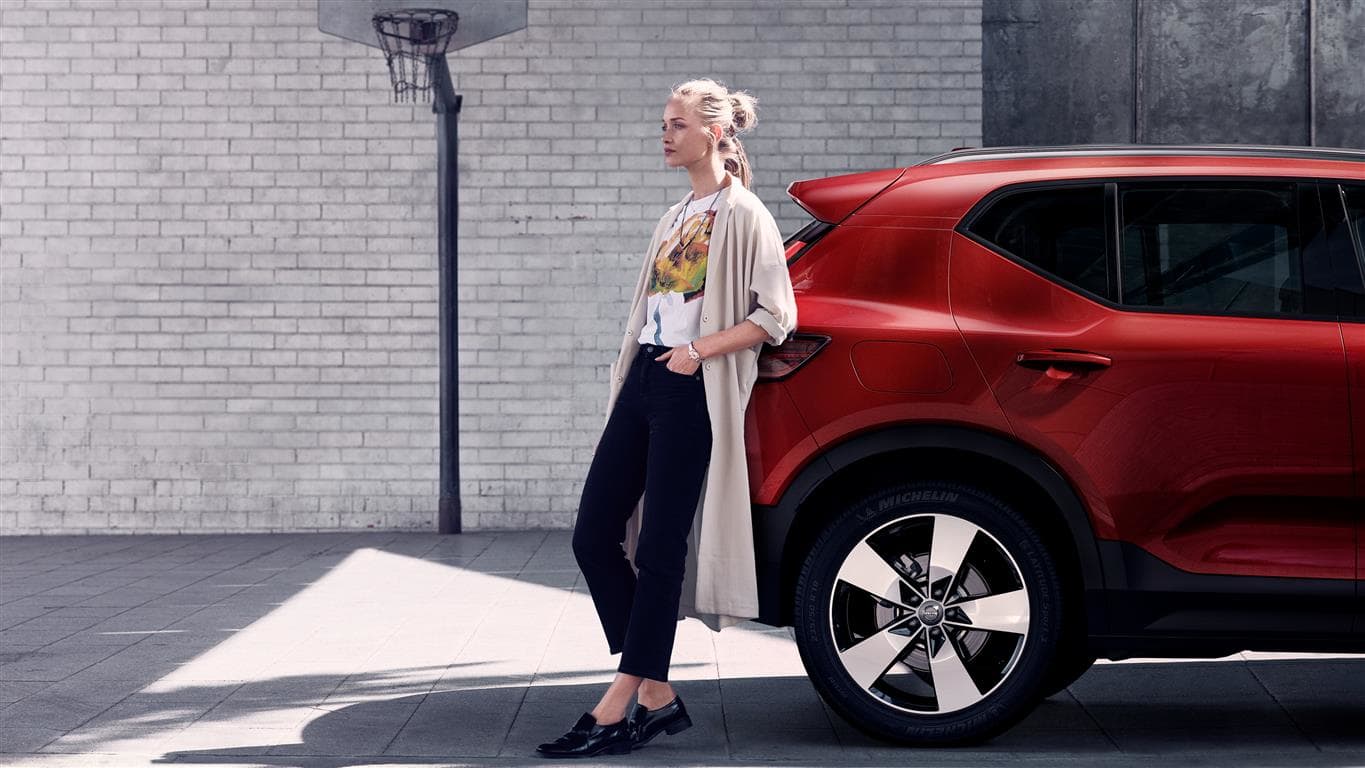 Express your personality through a choice of vibrant, contemporary colors. And, depending on trim level, choose from roof and door mirror housings in black or white for an even more distinctive look.
High ground clearance gives the Volvo XC40 a powerful stance and excellent visibility. Large wheels and tyres cope effortlessly with any road. This is the SUV that allows you to rise above it all.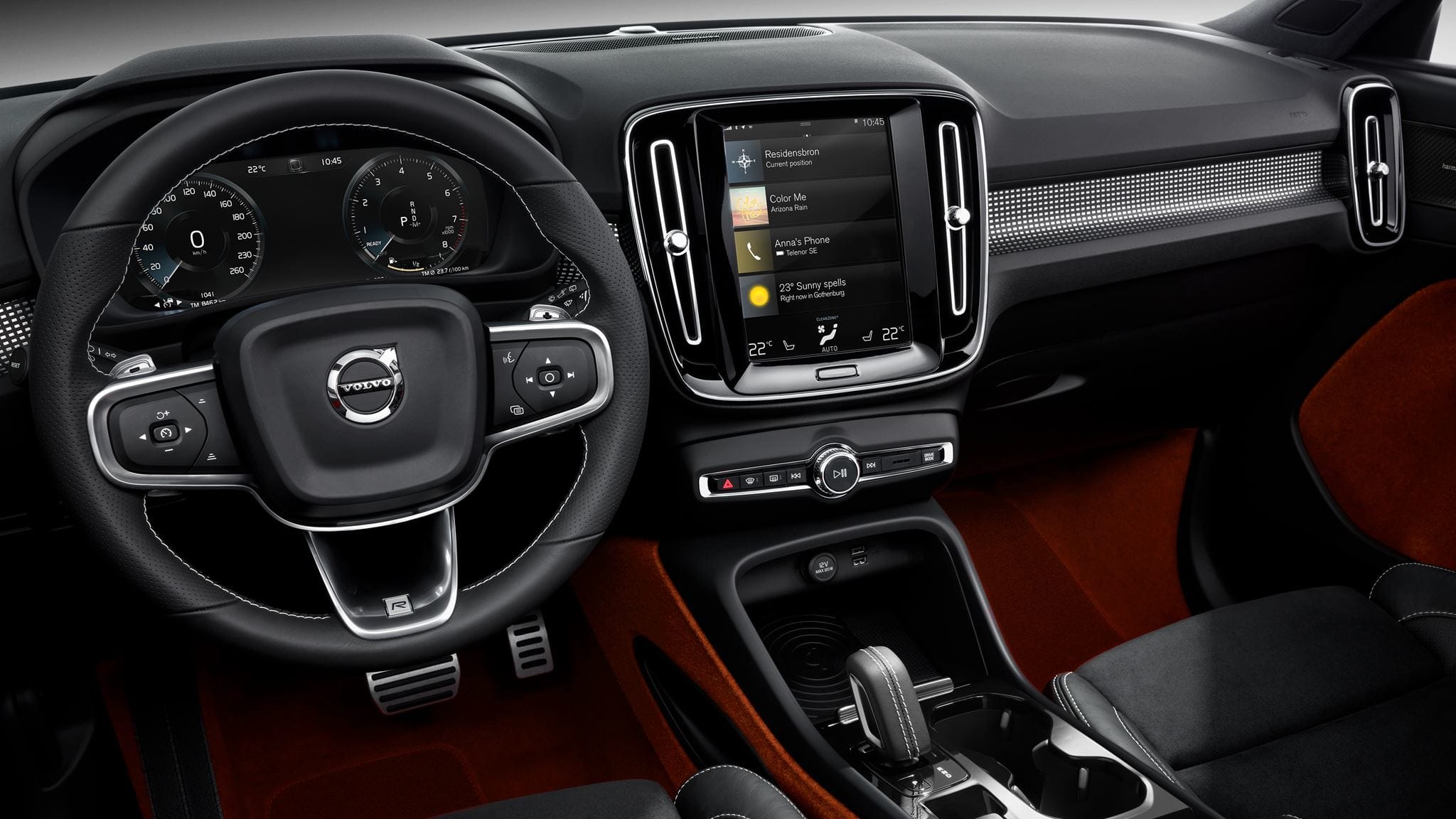 With a raised seating position and uncluttered cabin design, the Volvo XC40 elevates you above the everyday and puts you in control. Beautiful details and carefully selected materials are the mark of true Swedish craftsmanship. The interior of the Volvo XC40 is shaped by a uniquely Swedish appreciation of light. An optional panoramic roof floods the interior with natural light by day. You can also add LED interior lighting that highlights the beautifully sculpted dashboard and exclusive decor panels at night.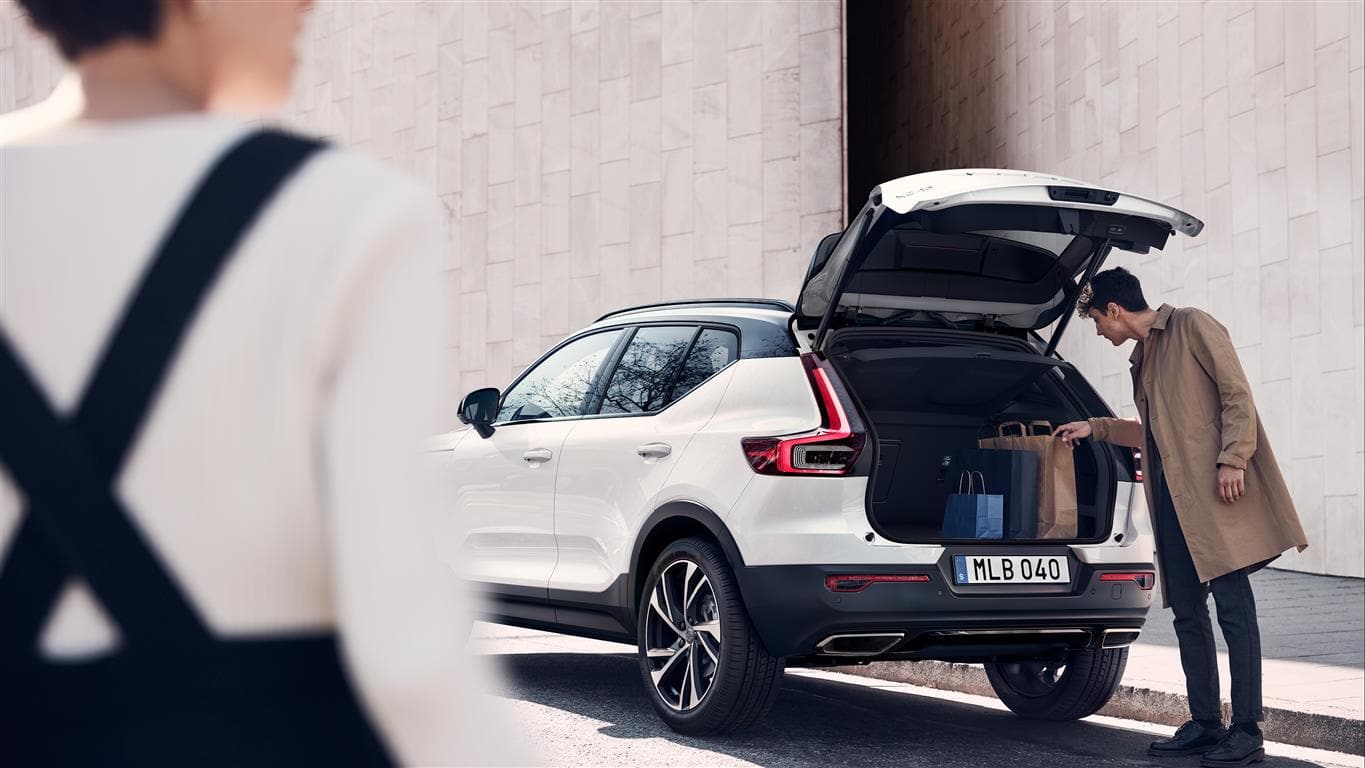 The Volvo XC40 has smart storage features that make life less complicated, including door panel storage that's large enough for laptops and handbags, and an ingenious foldout hook for takeout and other small bags. There's even a bin under the center armrest that can hold a full-size tissue box.
The Volvo XC40 has a storage space on the tunnel console where a mobile phone can be stored and wirelessly charged, reducing clutter and making it easy to reach. The phone rests at just the right angle for you to pick it up easily, or glance at it if you need to.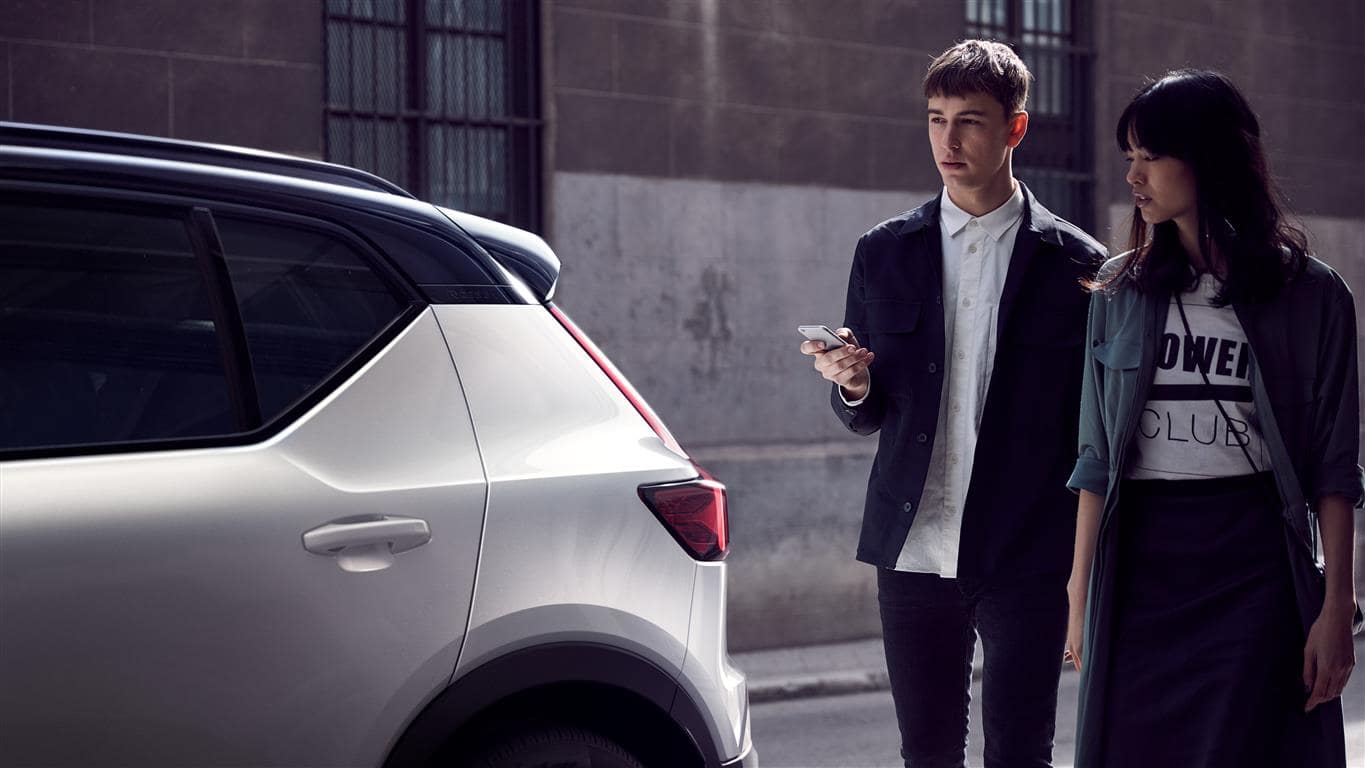 Technology has a human feel in the Volvo XC40. From the easy-to-use center touch screen to the high-resolution driver display and voice control that understands normal speech, it's as natural as using your phone.
Easily share your Volvo XC40 with friends, family and colleagues by giving them access via their phone or mobile device, and the Volvo On Call app. Not having to hand over a physical key opens up a world of possibilities, and it couldn't be simpler, safer or more secure.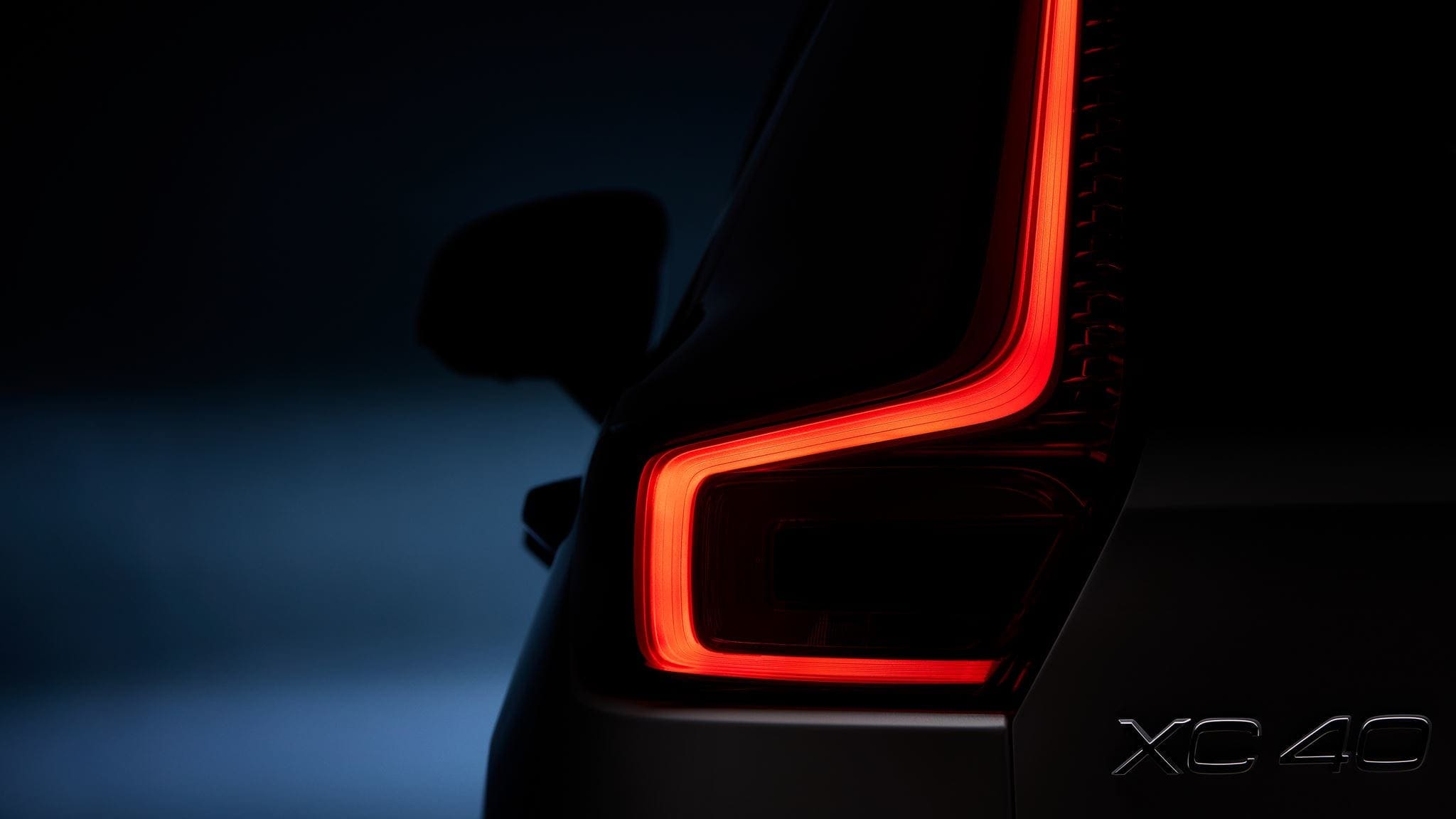 City Safety is like having a co-pilot to look out for you. It identifies other vehicles, pedestrians, cyclists and large animals ahead, warning you if a collision is imminent. If you don't react in time then it will brake automatically to help avoid or mitigate a collision.
Run-off Road Mitigation keeps you safe by keeping you on the road. If it senses that you're about to leave the road unintentionally, it uses steering input and, if necessary, brake support to guide you back on track.
Make city driving more relaxing with Pilot Assist. This feature automatically maintains a steady speed and distance to the car in front, and even helps steer the car, keeping you within lane markings.
Enjoy music with features like a unique air-ventilated woofer that delivers precise, powerful sound. And for an even more immersive experience, choose the optional Harman Kardon Premium Sound audio system - the result of a collaboration with one of the world's leading audio brands.
Volvo Cars is synonymous with road safety. We put our first safety cage into production in 1944 and created the three-point safety belt back in 1959. We're still innovating, and our vision is that, by 2020, no one will be killed or seriously injured in a new Volvo car.Loading and unloading the Volvo XC40 is easy thanks to features such as a hands-free, power-operated tailgate. Simply move your foot under the rear bumper to open or close it automatically. There's also a foldable, removable load floor and rear backrests that can be folded at the touch of a button.
Volvo On Call is the app that connects your phone, tablet or wearable device with your Volvo XC40 to provide remote access and a range of useful functions. It allows you to pre-heat or pre-cool your Volvo XC40, lock or unlock it remotely, find it in a crowded car park and much more.
With Volvo On Call, your Volvo XC40 becomes your personal assistant. It knows when you've got appointments, where they are and how to get there. Volvo On Call also allows you to connect your Volvo to the internet using a SIM card, giving you in-car wifi wherever you go.
For performance that's in tune with urban life, our lightweight powertrains give you the responsiveness you want, with low emissions and fuel consumption.
Parking on busy city streets is easy in the Volvo XC40, especially with the availability of a 360° camera. This clever feature gives you a detailed 'birds-eye' view of your car, so you can see where it is in relation to other vehicles and objects.