2016 Volvo XC70 Wagon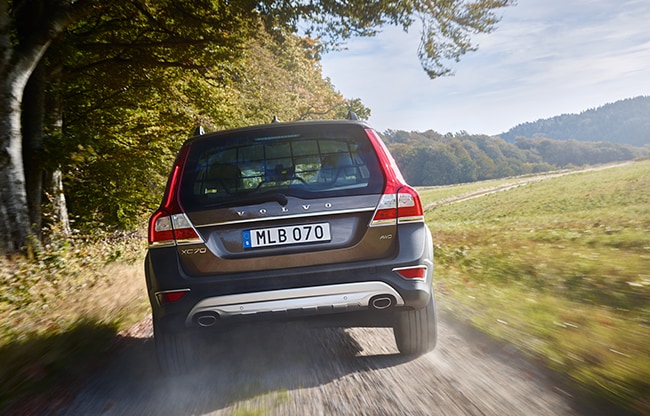 Oklahoma City drivers looking for a new 2016 Volvo XC70 Wagon know exactly where to go - Volvo of Oklahoma City! A daringly capable yet gracefully refined luxury wagon, the XC70 is ready to tackle any adventure in comfort and style. For an up-close look and a test drive through Edmond or Norman, visit Volvo of Oklahoma City today.

With 8.3 inches of high ground clearance, the XC70's sturdy construction offers unparalleled control on and off the beaten track. A higher driver's seat position gives you better visibility to see over traffic and obstacles. Plus, it provides comfort over the rougher surfaces. The highly versatile XC70 crossover wagon has enough room to accommodate at least a weekend's worth of luggage - with over 72.1 cubic feet of cargo space. Just fold down the interior seating to enjoy even more space.

The XC70 exudes a powerful grace that allows it to fit effortlessly into any environment - from city streets to remote mountain passes. Beautifully engineered skid plates protect the car when you're tackling uneven surfaces. The bold honeycomb grille speaks of confidence and capability. Inside, you'll experience the utmost in comfort with large ergonomic front seats, extra legroom and a heated steering wheel.

With the Volvo On Call app, you can do it all remotely. Start your engine, check the fuel level, preheat in the winter, cool down in the summer - and lock or unlock your car. These are just a few of life's little everyday luxuries you'll enjoy with the XC70. With the combination of Dual Xenon Headlights and Active Bending Lights, you'll get a big boost to your vision driving around curves in the road at night. With this very clever system, depending on the load in the car, the headlights self-adjust to maintain the correct angle to the road - even during hard acceleration or braking.