2016 Volvo V60 Wagon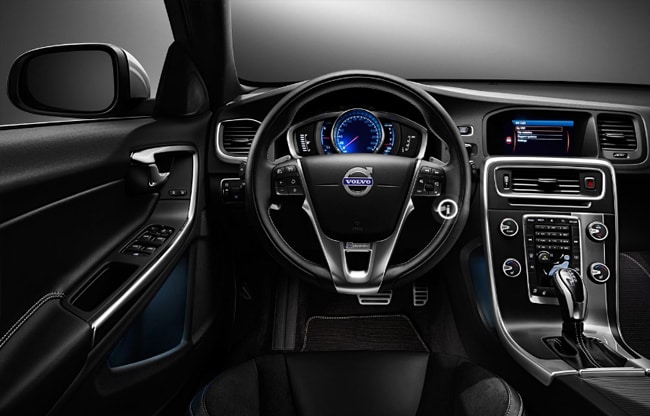 Oklahoma City drivers looking for a new 2016 Volvo V60 Wagon know exactly where to go - Volvo of Oklahoma City! From the moment you step into the V60, you'll experience a new kind of luxury. The meticulously crafted interior draws your attention to details such as soft leather comfort seats, a state-of-the-art infotainment system and great load-carrying capabilities. The breathtaking design of the V60's dynamic exterior, featuring a beautiful new contour on the shoulders and gleaming metal finishes, gets you in the mood for any type of adventure. For an up-close look and a test drive through Edmond and Norman, visit Volvo of Oklahoma City today.

Our Drive-E powertrains deliver best-in-class fuel consumption with fuel-efficient gear ratios and optimized aerodynamics. The result is a smooth, powerful ride - with fewer stops at the pump. With a turbocharged and supercharged engine, the V60 offers performance equivalent to six and even eight-cylinder powerhouses. The highly versatile V60 has enough room to accommodate the kids and your heavy loads - with over 43.1 cubic feet of cargo space.

With All-Wheel Drive, the V60 is ready for any kind of weather -giving you extra confidence and control when you need it. The Instant TractionTM function provides the best possible grip in all situations - whether the roads are wet, slippery or completely dry. That means when a tire loses traction, power is reduced to that wheel and instantly transferred to the more sure-footed wheels. An eight ­speed automatic gearbox makes the engine more efficient than ever. Fast and fine graded shifting results in quiet, smooth shifts for optimal strength and maximum efficiency. Plus, exclusive fuel-saving technology like the auto start-stop function reinforces our environmentally friendly approach.

Enhanced cornering and a great chassis and design enhance the bold V60 R-Design for a more exhilarating drive. Its high-performance 2.0-liter supercharged and turbocharged engine delivers 302 horsepower and 295 lb.-ft. of torque. Extras like paddle shifters and advanced quick shift come standard.